Whole-slide imaging (WSI) digital pathology represents a viable option for improving efficiencies in clinical workflows; however, this doesn't come without complications. Unless hospital systems and labs fully understand their own use cases and how digital pathology would tangibly benefit them, convincing administrators and colleagues to invest in this technology can prove to be difficult.
In the case of Dr. Kabeer Shah and his peers at the Associated Pathology Group in Madison, WI, they considered using digital pathology solutions to facilitate their work with 14 area hospitals as well as sister sites. Dr. Shah shares four different use cases for WSI scanners and how his team can benefit from using Motic's solutions.
How will you use WSI scanners?
Use cases are the most important consideration pre-digital pathology adoption. In assessing potential use cases, Dr. Shah emphasizes the need to:
Take note of your caseload and workflow, including specialty procedures being performed. Will a WSI scanner make these workflows more efficient? How will you measure a successful implementation?
Evaluate which scanner best serves your use case(s). What features are absolutely necessary to make the project a success?
After carefully considering your workflow, areas of efficiency, and tools for success; engage relevant stakeholders, especially IT, early in the design process.
Use case 1: Placing a WSI scanner in a central lab


Dr. Shah describes his team's use cases as following a Hub & Spoke model — the "Hub" being a centrally located lab, and the "Spokes" other sites within the hospital network.
Instead of a pathologist having to travel back and forth between sites for extra recuts, stains, and other procedures, or even wait for these slides to be couriered, the team utilizes scanning software in a central location to digitize and transmit slides instantaneously to the pathologist, no matter where they are in the network.
Dr. Shah acknowledges that 88305 specimens, including small skin biopsies, GI biopsies, cervical biopsies, etc., require a relatively low volume of tissue and can be scanned rapidly, so a centralized scanner reduces unnecessary back and forth travel. For these low tissue volume biopsies with quick turnaround time expectations, the MoticEasyScan One and MoticEasyScan Pro are valid options in a central lab. The former presents a single-slide solution, whereas the latter supports six slides, with a scan time of 160s at 40X. Both are also capable of z-stacking and live microscopy to support cytology, ROSE, and other surgical pathology workflows.
Use case 2: Placing a WSI scanner in an outside hospital
A second use case is to place a scanner at one of the "spokes". Motic's teleconsultation software, MoticFlow, allows Dr. Shah to consult with colleagues at the main hospital or other sites whenever a secondary review is needed. The technology can also greatly reduce commuting for frozen sections, ROSE, and other intraoperative procedures since its live microscopy function allows pathologists to view, operate, and annotate a slide in real-time as they confer with colleagues in different locations.
Additionally, what this past year of COVID-19 has introduced is a greater need to access pathologists at home or off-site for remote casework. In Dr. Shah's case, a high-risk exposure within his family resulted in a necessary quarantine. Fortunately, with a scanner at home, he was able to do the same work he had been doing in the central lab, as well as connect remotely with colleagues for secondary reviews and on challenging cases.
Use case 3: Using your central lab as a reference lab
If your organization has partner sites that you leverage for either professional or technical expertise, using digital pathology can help keep work in-house. Dr. Shah expands on this with an example:
A sister site requests that materials be sent to the main lab for processing. These materials are delivered by courier, processed and scanned, and then made available digitally to the sister site within minutes. If a secondary review is needed, Dr. Shah's team is on the case in a timely fashion. Here, digital pathology allows the group to better leverage in-house capabilities, like IHC, ISH, digital morphometric analysis, etc., instead of outsourcing the work to local external specialists. Digital access can also generate additional revenue since every network site can now offer the full breadth of specialty services regardless of the pathologist's location. And just like with other use cases, travel and shipping time are both reduced.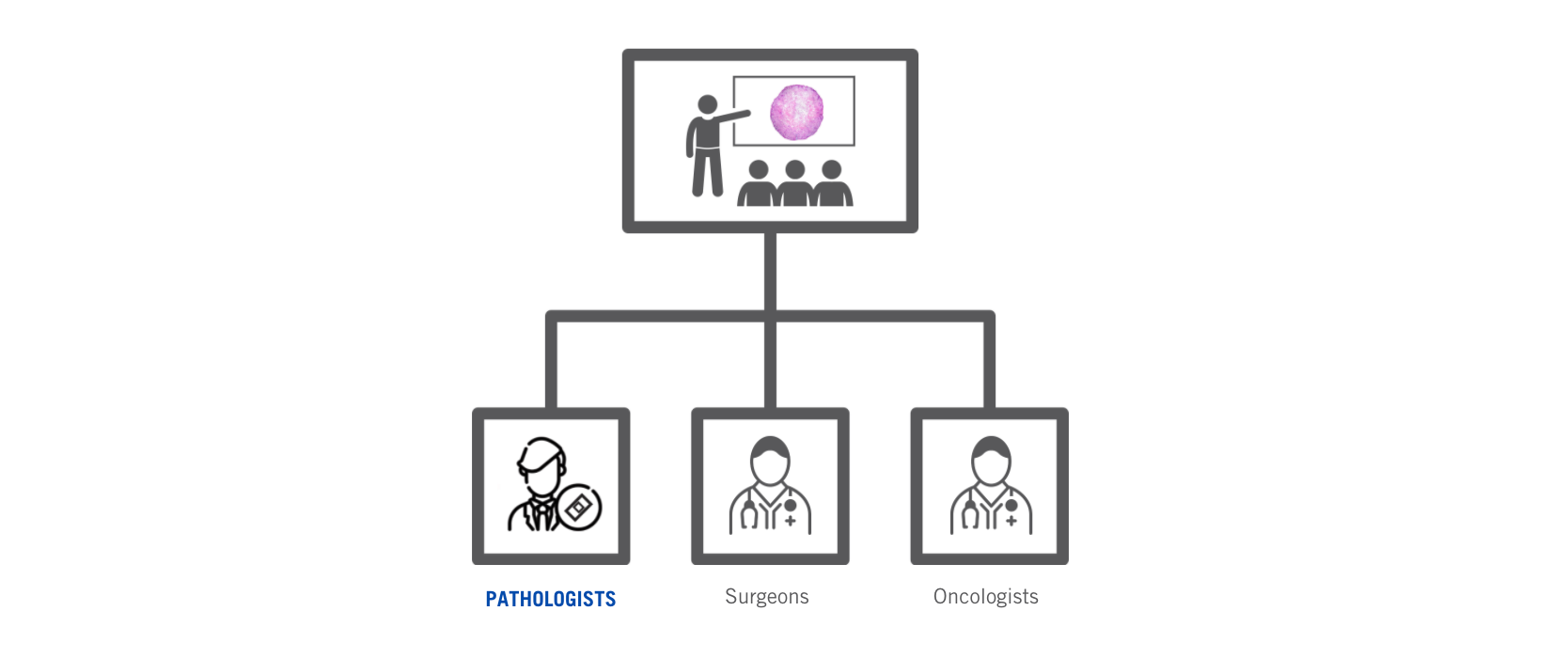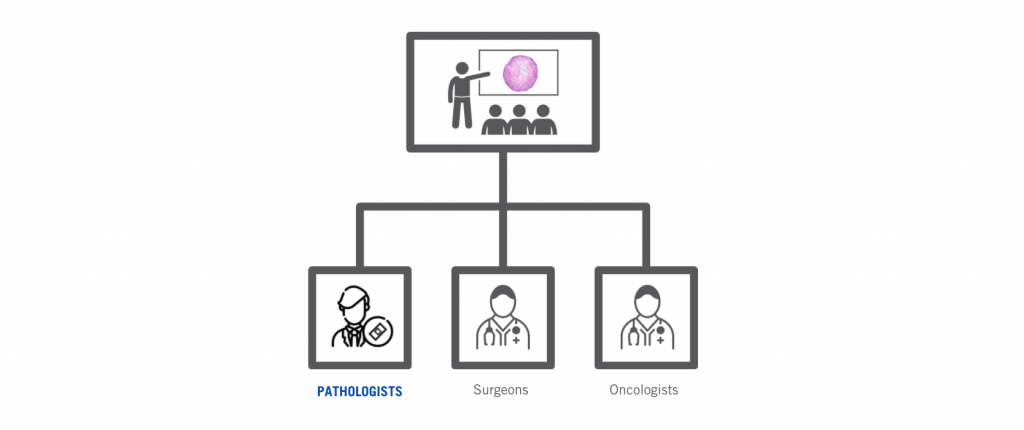 Until in-person education sessions resume, slides such as those for a tumor board meeting can be digitized and shared using a teleconsultation platform.
Dr. Shah touts Motic's Digital Slide Server (DSS) as a user-friendly tool for virtual tumor board sessions. The system is organized in a recognizable and standard file structure, allowing users to easily categorize slides based on topic or purpose (i.e. Breast tumor board, Gyn Oncology tumor board, Neuro Oncology tumor board, etc.). Additionally, Motic's live microscopy function allows on-demand annotation for more immediate feedback. Beyond tumor boards, Dr. Shah believes that both these tools can be effective in histology and residency education settings as well as lab quality control.
Finding long-term success with digital pathology
While digital pathology solutions can improve workflow efficiency, reduce costs and, most importantly, offer better patient care, there isn't a one-size-fits-all option. The more complicated the hospital system, the more pertinent it is to understand respective use cases and how digital pathology solutions can help.
In addition to vetting potential use cases, you should compare a variety of solutions to evaluate which one will best serve your hospital and pathology team. Engage your team early on — doing so will only help you get a headstart on adoption, curtail pushback, and better prepare staff for using the new equipment.
If you're interested in exploring Motic's solutions to greater remote access and workflow efficiency, learn more here.