Due to the coronavirus pandemic, so many pathologists need to work from home today. The microscopes and the slides were packed and brought home. Everyone is now on their own. No more knocking at a colleague's door to consult a diagnosis…
But what if pathologists could still collaborate with ease, and consult colleagues from their home offices while reading the slides under the microscope? In real-time. What if at the same time they could also have access to image analysis tools while reading the slides under the microscope? In real-time.
In this episode, my guest is Gabe Siegel, the founder and CEO of Augmentiqs, a company offering digital pathology inside the microscope. Listen to how Augmentiqs approaches digital pathology by respecting and improving the normal pathologists' workflow, how they enable real-time telepathology and image analysis with their electro-optical module which can be incorporated into any microscope.
To learn more about Augmentiqs visit their website: https://www.augmentiqs.com/
Read the peer-reviewed articles describing their projects:
And have a detailed look at the Augmentiqs system.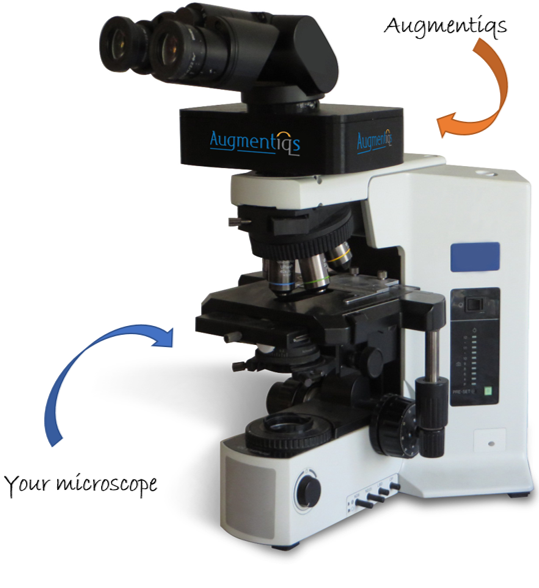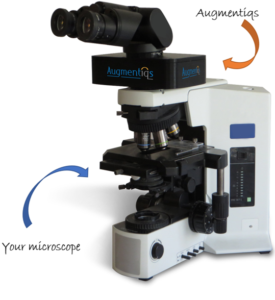 Aleksandra Zuraw, DVM, Ph.D., Dipl. ACVP
Digital Pathology Place provides strategic advice on implementation and optimisation of digital pathology solution. Our educational content for marketing and tutoring purposes can help you to inspire your customers. We share significant knowledge gained during our long-term work with image analysis engineers, quality control and regulatory experts as well as academic and industry partners.