Often those pathologists and scientists who are thinking of starting their journey with digital pathology are intimidated by the workflow changes and investment they will have to make in order to get started. The cost of the equipment and the challenges related to workflow re-design are often a significant barrier for adoption.
Good news, there is an alternative! My guest, Mika Kuisma, the CEO of Grundium, together with his colleagues have been working on a solution since 2015.
Mika and his colleagues worked together in the mobile phone industry for many years and mastered the portable communication device technology. When mobile phones became a commodity the next step was to find a meaningful application that could positively impact peoples' health and wellbeing. The technology and lessons learned from the mobile phone space and the problems encountered in pathology turned out to be a great match and this is how their portable digital whole slide imaging (WSI) microscope was created.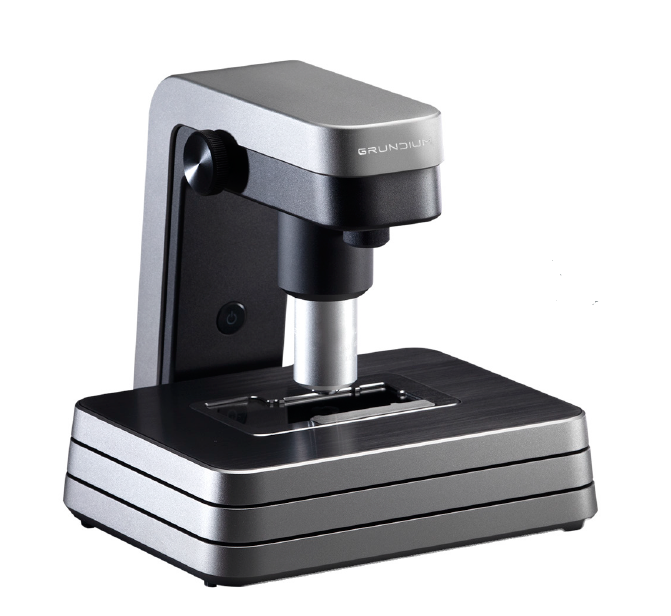 The device is only 18x18x19 cm (7x7x7.4″) in size and weighs just 3,5 kg (7.7 lb) and is in the lower price range in this WSI product category. This totally portable scanning microscope takes just a few minutes to set up, scans a 1.5×1.5 cm tissue piece in about 2 minutes, and has a built-in artificial intelligence (AI)-based automated specimen recognition feature. This small, smart device was developed for on-demand telepathology to enable pathologists and other medical professionals to provide an accurate diagnosis for everybody from anywhere. The main applications of personal digital microscopy, second opinion, and telemedicine complement the current WSI scanner market offer. It is non-disruptive to the existing workflow and through an open API can be connected to different software applications already in use in the laboratory.
Grundium's goal is to make the scanner even more intelligent by collaborating with third-party companies on AI-based image analysis algorithms as well as further utilizing the internal AI to make the device as user-friendly and intuitive as possible.
Listen to how Mika describes the company's and the product's evolution and stay tuned for a more detailed product review with a video demonstration coming soon at the Digital Pathology Place.